Cupping Therapy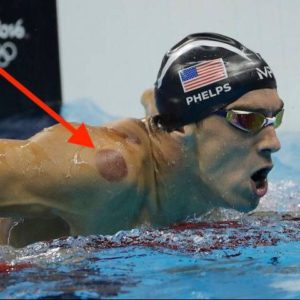 What is Cupping therapy: 
Cupping therapy is a form of alternative medicine. Individuals have been performing the cupping therapy for over 3,000 years. Cupping is done by creating a local suction on the skin and it has been widely practiced in China to relieve muscle pain by reducing muscle tension. In addition, it has been practiced in Iran (Nimrouzi M, et. al. 2015), Egypt and many other countries long time ago.
International popularity: 
Cupping therapy has gained publicity recently due to its use by American sport celebrities including National Football League player DeMarcus Ware, and Olympians Alexander Naddour, Natalie Coughlin, and  Michael Phelps (New York Times, August 6, 2016).
Our clinic will practice cupping therapy for our patrons who show interest in it and we will evaluate its effect on pain relief. Stars like Micheal Phelps has done it regularly, shouldn't you try it?